About
CrossFit Reform
Our team of fitness and nutrition professionals are invested in your health. We make every decision with our members' well-being in mind. Achieve your goals with us!
01
Eric Conner
Owner/Founder
Eric Conner, a former soccer player, discovered his passion for CrossFit in 2009. His commitment to personal improvement and helping others led him to establish CrossFit Reform in 2013, where he thrives on fostering a positive and healthy community.
Certifications:
CrossFit Level 1 (CF-L1)

CrossFit Level 2 (CF-L2)

CrossFit Level 3/Certified CrossFit Trainer (CCFT)

CrossFit Kids

USA-Weightlifting Sports Performance Coach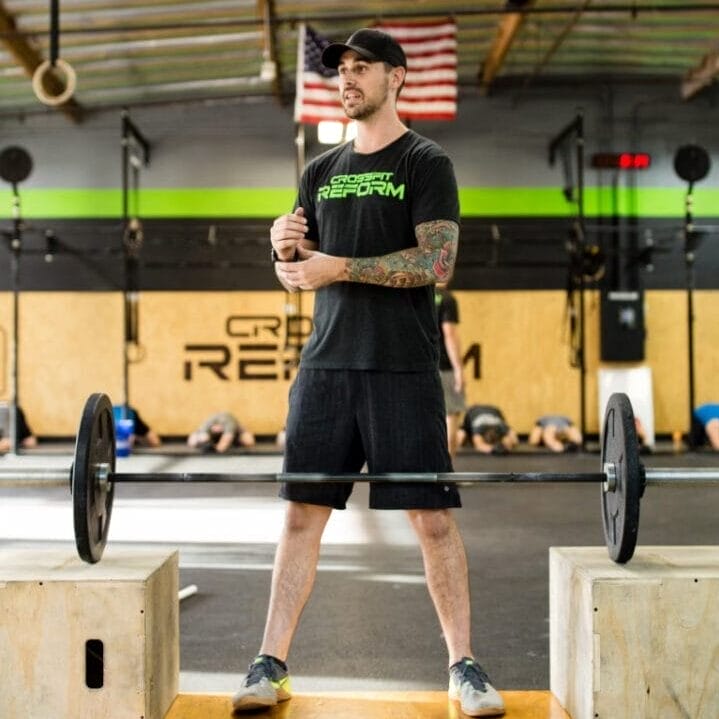 02
Corey Smith
Head Coach
Corey Smith discovered CrossFit in 2011 as a fulfilling workout program that is a holistic approach to health. As the head coach at Reform, Corey thrives on helping others achieve their potential to live their healthiest lives both inside and outside the gym. 
Certifications:
CrossFit Level 1 (CF-L1)

CrossFit Level 2 (CF-L2)

CrossFit Level 3/Certified CrossFit Trainer (CCFT)

CrossFit Weightlifting

CrossFit Strongman

CrossFit Kids

USA-Weightlifting Sports Performance Coach

B.S. in Kinesiology w/focus in Strength & Conditioning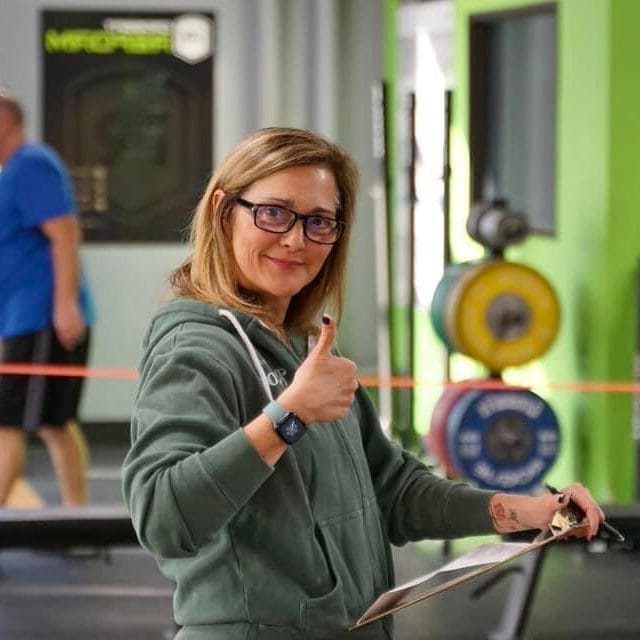 03
Nicole St. Pierre
Office Manager/Coach
Nicole has a lifelong dedication to fitness and health. With over 25 years in the fitness industry, she applies her deep knowledge and passion for active living and wellness. Nicole is driven by her commitment to inspire and assist others in their fitness journeys.
Certifications:
CrossFit Level 1 (CF-L1)

SCW Personal Training

Fire Certified (HIIT)

Active Aging

Corporate Wellness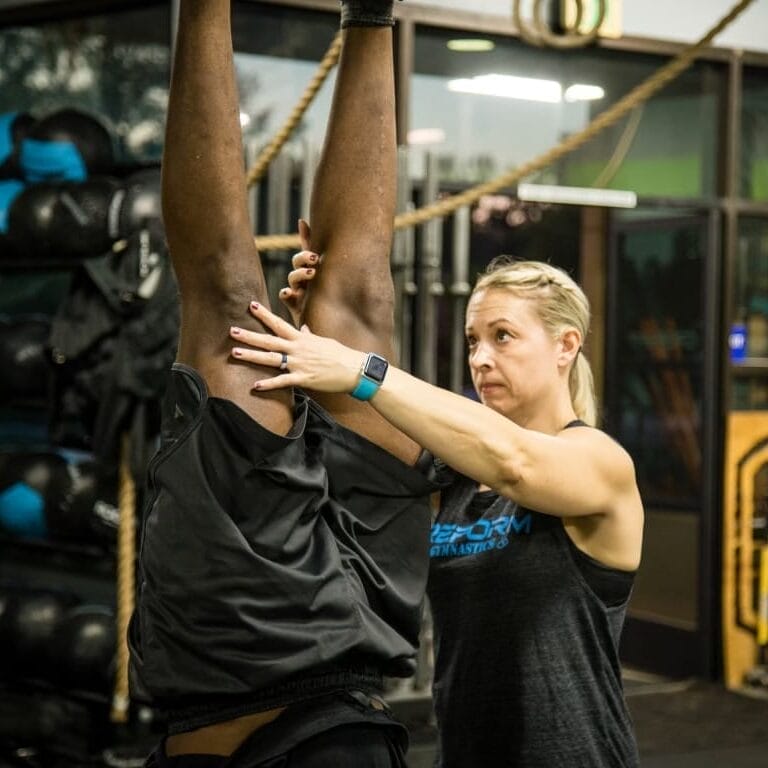 04
Jolene Mielke
Coach/Nutrition Coach
Jolene is a former competitive gymnast and discovered CrossFit in 2011, appreciating its gymnastics elements and health-focus. As a CrossFit and Nutrition Coach, she channels her passion for health, wellness, and personal potential into helping gym members both in workouts and dietary choices.
Certifications:
CrossFit Level 1 (CF-L1)

Crossfit Gymnastics

Precision Nutrition Certified

Registered Nurse

B.S. in Health Science

Associates degree in Nursing
05
Dennis Cajigal
Coach
Dennis started on his CrossFit journey in 2010, largely influenced by his wife's brother, who owned a gym, making his participation almost inevitable. His favorite aspect of CrossFit is the efficiency it offers, allowing him to experience an intense workout in just an hour. In coaching, Dennis finds his passion in helping others develop their fitness levels and enjoys making a positive impact on their day. He loves seeing their improvement and is a rewarding aspect of his role.
Certifications:
06
Chelsey Medeiros
Coach
Starting her CrossFit journey in 2017, Chelsey quickly  found her passion for the community, mental and physical challenge, and the transformative effects on personal health. She credits CrossFit with helping her overcome postpartum depression and inspire continuous self-improvement. Since becoming a coach in November 2022, Chelsey has relished every moment, from inspiring individuals to push their boundaries to observing the profound impact of CrossFit on people's lives.
Certifications:
07
Alex Maldonado
Coach
Alex's CrossFit journey began in 2014 and by 2015, he fully immersed himself in the CrossFit community. After earning a B.S. in Kinesiology in late 2017, Alex promptly pursued his L-1 certification and began coaching. His academic journey continued, leading to an M.S. in Kinesiology from CBU in 2019. What Alex cherishes most about coaching is witnessing members' "ah-ha" moments, especially when they master a challenging movement. Outside CrossFit, he enjoys hiking, taking walks, and the occasional bike ride.
Certifications:
CrossFit Level 1 (CF-L1)

B.S. in Kinesiology

M.S. in Kinesiology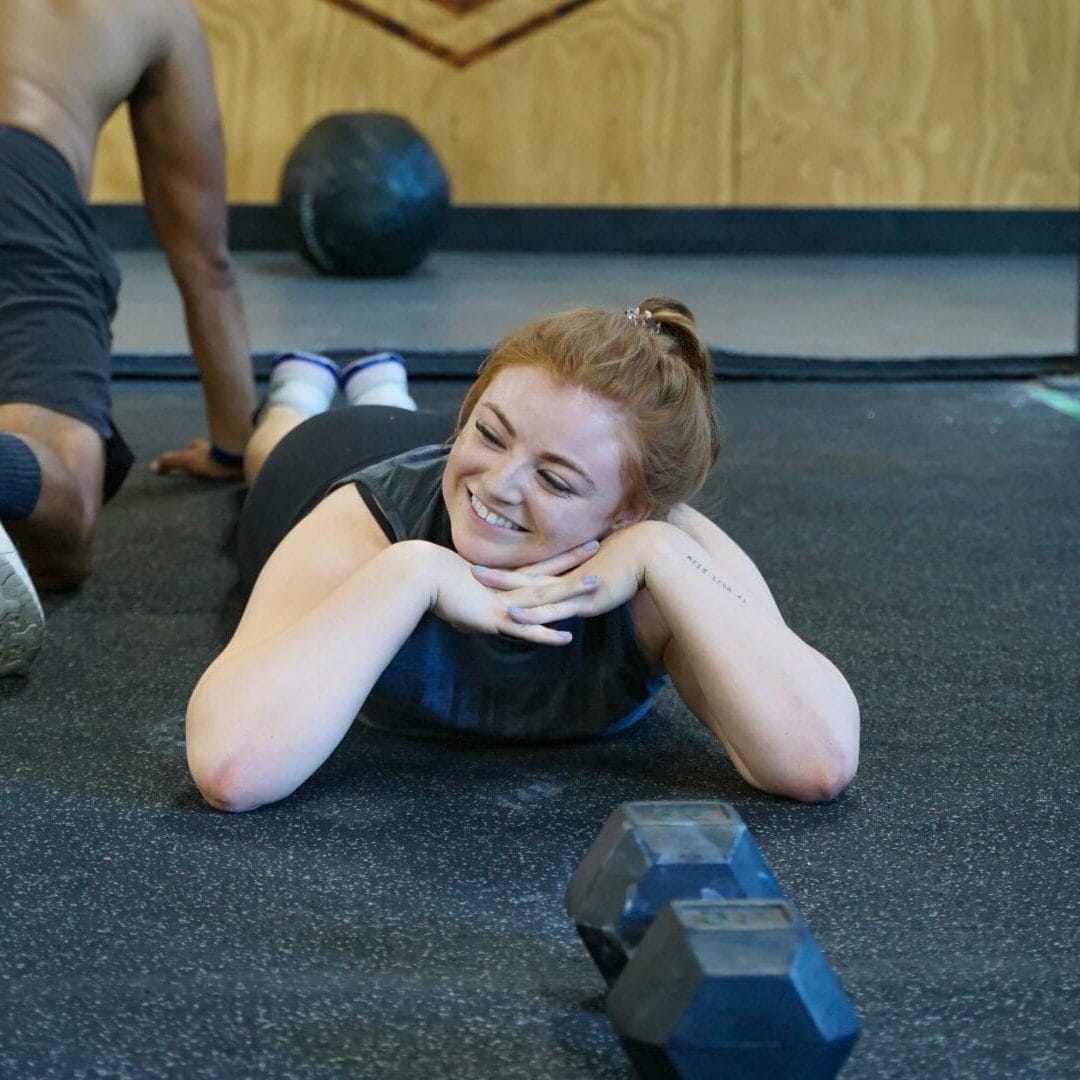 08
Lauren Muttram
Coach/Youth Coach
Lauren dove into the world of CrossFit 10 years ago, kickstarting her journey in a CrossFit teens program under the guidance of our very own Coach Corey! She later earned her coaching certification and is now the guiding force behind our own CrossFit Youth Program. Lauren's love for CrossFit goes beyond the sweat and reps. It's about the incredible community that propels you to be your absolute best. In her eyes, it's not just a workout—it's a supportive family that fuels your journey. When she's not in the gym, you'll find her nose buried in a book, trying new coffee shops, and turning her weekends into adventures at Disneyland.
Certifications: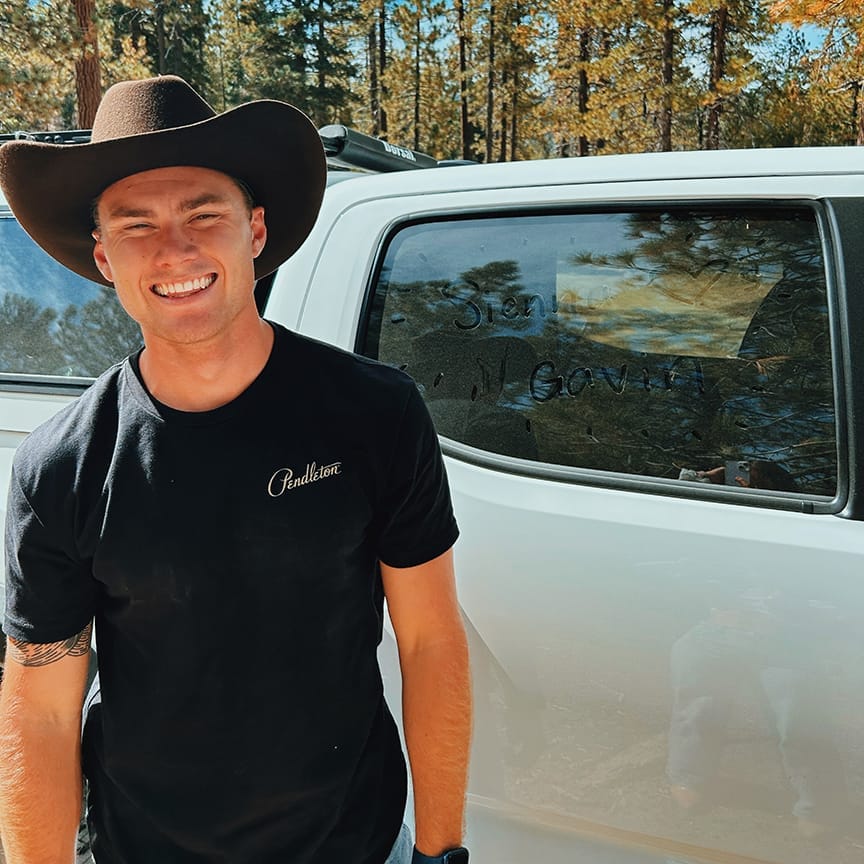 09
Gavin Fluegge
Coach
Gavin began his CrossFit journey a decade ago, introduced to it by Reform owner, Eric. Gavin is an enthusiast for camping and surfing in his leisure time. He finds his greatest fulfillment in coaching through witnessing the community reach their fitness milestones and contributing to their success.
Certifications:
Take the first step.
We can't wait to meet you
Chat with a coach at CrossFit Reform to learn more about what program will fit your goals.
Fill out the form below to get started
Take the first step towards getting the results that you want
Free Intro